Our team of hotel industry specialists aims to make running your business as easy as possible, and we'll support you the entire way.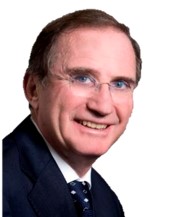 Patrick Sanville
President
Patrick, founder and CEO of FUNDOTEL, has a wealth of experience in the hotel real estate industry and is a recognized expert in the Euopean market.
Over his 30 years' career, Patrick has assisted major players of the hotel industry in structuring and disposing of their assets. He has provided consulting and valuation services of hotel portfolios and single assets to a wide range of institutions: banks, investment funds, hotel chains, and private equity investors.
Prior to launching FUNDOTEL, Patrick founded SP & Partners in 1992, a successful hotel real estate advisory group, associated in 2000 with CB Richard Ellis. He has worked on both the sell and buy sides of some of the largest single hotel asset and portfolio transactions in the EMEA region: Marriott Champs Elysees, Prince de Galles, and Timhotel chain… SP & Partners was acquired in 2007 by BNP Paribas Real Estate, and Patrick led the development of the prosperous European Hotel Real Estate Advisory branch of BNP Paribas until mid-2013.
Patrick began his career in investment banking with a Swiss financial institution. He then joined Accor as Director of International Development. He led the group's expansion, developing and completing major projects in main European cities. Patrick was then promoted to President of Accor's Ibis brand in North America, where he developed the chain in major US gateway cities.
Patrick received a Masters' Degree in Economics from Paris University and an MBA from Columbia University in New York.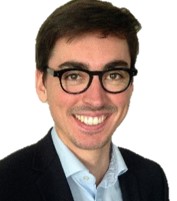 Adrien Jozon
Director, Partner
Associate Director since 2019 at FUNDOTEL, Adrien participated alongside Patrick SANVILLE in the disposal of circa €200m of assets, the development in France of the Meininger Hotels chain, in the valuation of >€2bn in hotel assets, in the support of the MK2 group in the creation of a new hotel concept and the definition of several hotel programs in the context of tenders and projects alongside national or private property developers.
Adrien joined FUNDOTEL's teams in 2015 after 2 years as a Market Research Analyst for MKG Hospitality Group, in Paris, where he developed his knowledge in the hospitality, restaurant, and casino industry.
Adrien holds an MBA in Hospitality Management from ESSEC, Paris, where he specialized in real estate, corporate finance, and corporate strategy, and a Bachelor's Degree in International Hotel Management at Institut Vatel.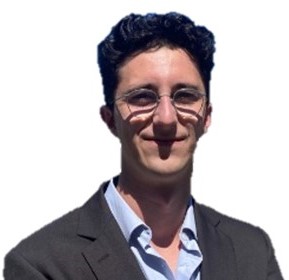 Kouros Ipaktchi
Consultant
Kouros joined FUNDOTEL in 2023 after working at Interface Conseil, a real estate consulting company specialized in enhancing office buildings, where he gained extensive knowledge in writing mission statements, strategic analyses and auditing operators' performances.
His knowledge of the hospitality industry was further deepened by operational internships in several hotels and restaurants, including the engineering department of The Mercer, a luxury boutique hotel located in New York.
Kouros graduated from the Ecole Hôtelière de Lausanne in 2022. The Bachelor of Science in Hospitality Management provides him with a rich and global vision of the hospitality industry, as well as specific knowledge in corporate strategy, finance and asset management. Kouros holds a Certificate in Advanced Hospitality and Tourism Analytics from STR.
Stephen Potel
Director – Stephen Potel International Hotel Consultant
Stephen is an accomplished international hotel real estate consultant, offering a track record of leading and advising on multi-million pound transactions. He has built up a solid network of industry contacts and transactions within some of the world's leading hotel chains and investors and complements over 30 years industry expertise with the ability to oversee hotel real estate projects from beginning to end.
Stephen has delivered strategic hotel consulting services and has the ability to quickly assimilate a client's business and requirements and deliver sales/acquisition, operator selection and development and  investment services.
He provided strategic real estate advisory services to the Mayor of Moscow's office overseeing the upgrading and privatisation of 8 major Moscow hotels and analysed the performance of the Athens Hilton, delivering recommendations to the Greek state-owned Ionian Bank which formed the basis of the subsequent Operator Selection Process.
He holds an MA and a Bachelors Degree in Politics, Philosophy & Economics.